Christian Science Committee on Publication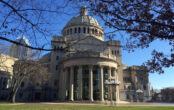 What is Christian Science?
What is Christian Science?
Christian Science is a religious practice based on the teachings and healing ministry of Christ Jesus. Those who adhere to Christian Science strive to put God first and foremost in their lives, trusting that God is as active today as in the time of the Bible.
The Bible and the Christian Science textbook, Science and Health with Key to the Scriptures, are foundational to Christian Scientists' daily religious study. The Ten Commandments and the Sermon on the Mount are the primary guides that instruct their approach on how to follow Christ Jesus' teachings.
The First Church of Christ, Scientist in Boston, Massachusetts, USA, was first established in 1879, and is also known as The Mother Church. It serves as the headquarters of this worldwide movement with branch churches across the globe.
More information can be found on the church's website What is Christian Science?
Who is Mary Baker Eddy?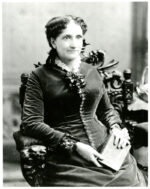 Mary Baker Eddy (1821 – 1910) is the founder of the Christian Science church, and author of Science and Health with Key to the Scriptures.
Eddy was a lifelong Christian, who from an early age sought to implement what she was learning from the Bible in her daily life.  In 1866, Eddy had a profound healing experience through reading one of the gospel accounts of healing by Jesus. After searching for healing over many years and through her deep Christian roots, she considered this pivotal experience as a point of discovery that continued to grow through consecrated Bible study, teaching and healing. Eddy devoted decades to refining her explanation of what she named Christian Science so others could find healing of whatever troubles they were facing. In addition to establishing the Church of Christ, Scientist, Eddy published numerous books, started several weekly and monthly magazines, and founded a global secular newspaper, The Christian Science Monitor, all in support of this Christian mission.
You can find out more about Eddy on the church's website by clicking here or by visiting the Mary Baker Eddy Library's website.
Science and Health with Key to the Scriptures
Written by Mary Baker Eddy, Science and Health with Key to the Scriptures, is the primary textbook of Christian Science, first published in 1875. The work is entirely grounded in the Bible and its purpose is to help students spiritually understand the Holy Scriptures. It is not considered a replacement for or a supplement to the Bible. Eddy's sincere desire was to have the textbook accessible to anyone who is openly seeking to understand what she termed the "Science of Christ" or God's law of love. The term Science in Christian Science indicates the infinite law of God that governs all life and that Jesus proved by his extensive healing ministry. She spent 35 years refining her explanation. This text contains the full explanation of Christian Science.
The Bible and Science and Health with Key to the Scriptures are available to read online by clicking the links in the book titles.
Other publications by Mary Baker Eddy
Mary Baker Eddy was a prolific writer and public speaker during her lifetime. A compilation of her many other writings, including sermons and other articles, can be found in a book titled Prose Works.
Eddy also established the following publications that continue today:
The Christian Science Journal is a monthly publication that was first published in 1883. It continues today with articles designed to "put on record" the Science of Christianity that is demonstrable today.
The Christian Science Sentinel is a weekly publication featuring articles and testimonies from those practicing Christian Science around the world. This periodical was first published in 1898.
The Herald of Christian Science is published in 14 languages to reach those of non-English speaking regions "proclaim[ing] the universal activity and availability of Truth". The first publication in German was in 1903.
The Christian Science Monitor is a Pulitzer Prize-winning international news organisation founded in 1908. In addition to the reporters striving to accurately and impartially write about world events, they seek to look beyond fear and anger to identify where hope and resilience are present. This journalistic aim seeks to uplift rather than sensationalise.